The best wine of the Czech Republic for 2022 is Chardonnay barrique, EGO No. 79, 2019, selection of grapes from the Bzenec Chateau Winery
---
On 24th and 25th November, the final evaluation of the highest and largest wine competition in the Czech Republic took place in the Centre of Excellence in Valtice. The absolute champion of the Wine Salon - National Wine Competition of the Czech Republic 2022, was the wine Chardonnay barrique, EGO No. 79, 2019, a selection of grapes from the Zámecké vinařství Bzenec (Bzenec Chateau Winery). The competition is organized by the National Wine Centre with the support of the Wine Fund and in cooperation with the Czech Grape and Wine Producers´ Association of the Czech Republic.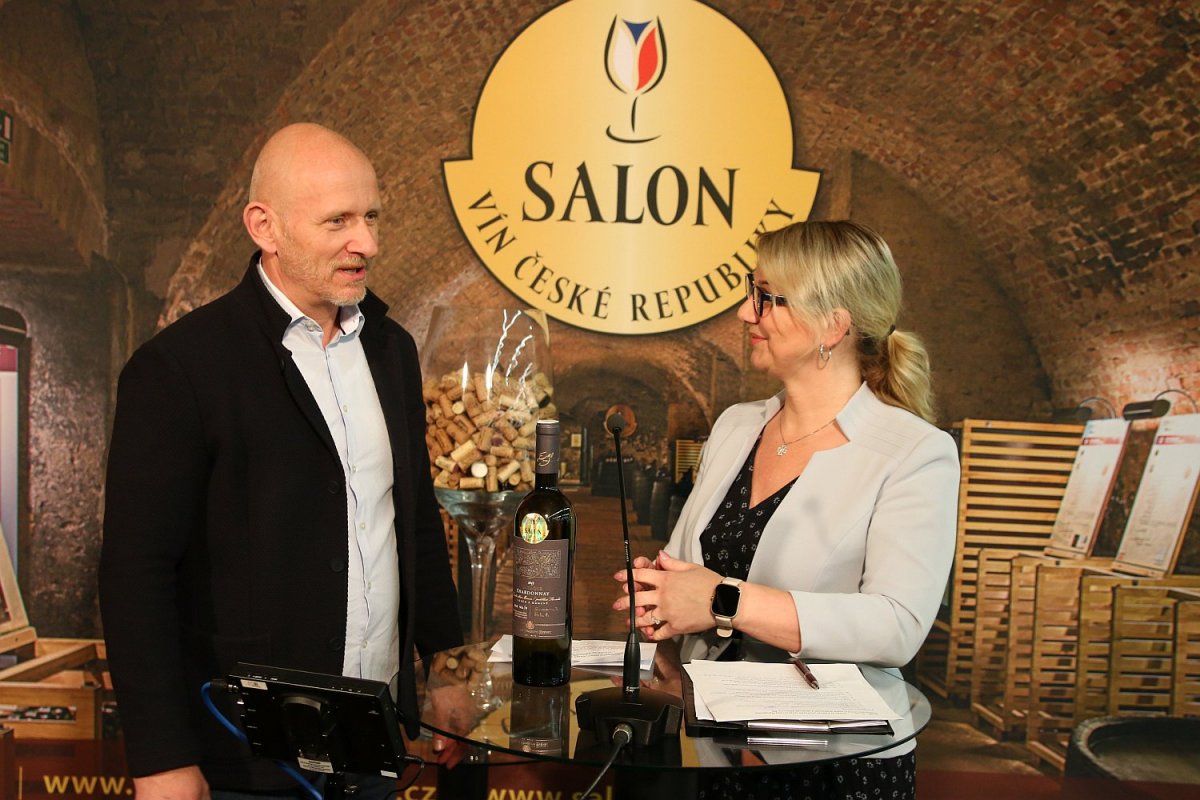 In this final round of judging, the 400 finalists from the previous rounds were judged by expert panels. The winning wine has thus worked its way through the three-round evaluation system to become the absolute champion in a competition of 2,402 wines, and has thus rightfully become the best wine of the Czech Republic for 2022.
"The wine has a beautiful golden yellow colour with green highlights. The aroma is full of yellow fruit, honey, raisins and backed by vanilla. On the palate, it is particularly round, beautifully smooth and broad with notes of vanilla and lightly roasted nut. The wine comes from the Slovacká Wine Sub-region, from the iconic Klínky vineyard in the village of Vracov. This vineyard site has brought the winery the Champion of the Wine Salon of the Czech Republic for the fifth time." approached the best wine of the Czech Republic Bořek Svoboda, director of the Bzenec Chateau Winery.
The winning Chardonnay comes from the Morava Wine Region, the Slovácká Sub-region, the wine-growing village of Vracov and the Klínky vineyard.
At the turn of January and February 2022, the announcement and, if the situation permits, the award ceremony for the winners of the individual categories, the best collection of the annual and the medal winners will take place. The announcement of the results will be followed directly by the opening of the new tasting exhibition of the Wine Salon 2022. Terms and dates to be determined.
"Although this year's final round of the Wine Salon - National Wine Competition was also held in the shadow of the epidemic, the good thing was again successful, and our winemakers got to have their wines judged by the best professional tasters in the country," said Ing. Pavel Krška, director of the organizing National Wine Centre, added: "the vine grows and produces regardless of human worries, which is why the winemakers do not lose their vigour in producing their exceptional wines. Despite all the difficulties of the last two years, we can see at the current annual how the whole wine industry is constantly moving forward and the quality of Czech wines is growing with it. This was also evident in the evaluation of the wines in the "supercommission" for the selection of the champion, where the differences in the evaluation of the first places were very small".