Wine Salon of the Czech Republic - national wine competition and permanent tasting exhibition
Come and enjoy an extraordinary experience with our best wines! Wine Salon of the Czech Republic at the Chateau in Valtice.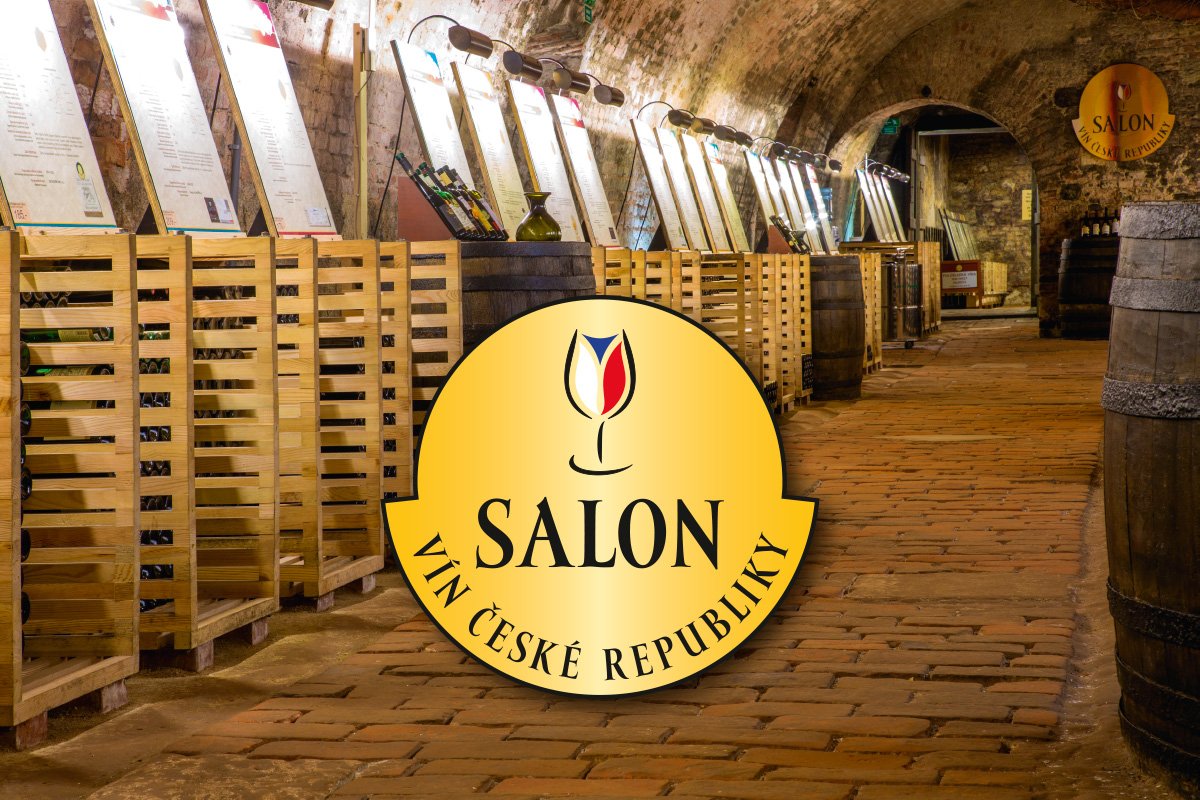 Normal opening hours of the public tasting exhibition of the Wine Salon of the Czech Republic:
Tuesday-Thursday 9:30-17:00
Friday-Saturday 10:30-18:00
in June-September it is also open on Sundays 10:30-17:00
(Open year-round except January, when the new vintage exhibit is being prepared.)
Exceptions to these opening hours (holidays, etc.) are listed under NEWS
---
Brief statistics of the Czech Wine Salon 2023 collection
81 white wines, including 2 sparkling wines, 17 red wines, and 2 rosé wines.
The varietal composition consists of 22 grape varieties and 4 cuvées.
The most successful white varieties this year were Riesling (18 wines), Sauvignon Blanc and Pinot Gris (both 8 wines), Grüner Veltliner and Chardonnay (both 7 wines), Riesling and Pinot Blanc (both 6 wines), Pálava and Traminer (both 4 wines) and Sylvaner (3 wines).
From red varieties, Pinot Noir (6 wines), Blaufränkisch (4 wines) and Merlot (3 wines).
The most represented vintages are the 2021 vintage with 60 wines and the 2018 vintage with 14 wines.
---
The exhibition of the Wine Salon currently includes 52 wineries from Moravia and Bohemia, ranging from small winemakers, through medium-sized wineries to larger companies. For each winery, you can find a short profile and contact details and a link to their wines awarded the gold medal of the Wine Salon of the Czech Republic.
---
Vote for your favorite wines and winemakers in the Wine Salon. You can also add your opinion or a message. At the end of the season we will draw 10 voters who will receive exciting prizes. To vote, you will need the code from your ticket in the Wine Salon.
---
The Wine Salon - National Wine Competition of the Czech Republic is the final competition of the National Wine Competition system. Each year the best wine is selected with the title "Champion", as well as "Category Winners" and "Best Collection". The 100 best wines of the competition are awarded the gold medal of the Wine Salon of the Czech Republic. The competition itself is followed by a year-round public wine tasting Salon - an exposition of the best hundred wines, located in the cellars of the State Chateau in Valtice.
---
Recommendations for restaurants and accommodation in Valtice and its surroundings, as well as tips for other tourist attractions in the region.
Show restaurants and accommodation in the region
---
► For download: Information booklet of Czech Wine Salon (pdf, 22 MB)
► E-shop with wines from Czech Wine Salon & other articles (in Czech)
The sale of alcoholic beverages to persons under the age of 18 is prohibited!