CLASSIFICATION OF WINES IN THE CZECH REPUBLIC
General principles
In line with the current valid European and Czech regulations wines are classified into a range of categories.
The European regulations have introduced the possibility of protection for designations of origin and geographical indications. In this context we find the terms "protected designation of origin", which guarantees, inter alia, the exclusive origin of the grapes from a given geographical region and a specific classification of the wines (among these are quality wines, incl. wines with special attributes and VOC wines) and "protected geographical indication", into which our land wines fall. These indications do not need to be included on the labels.
The other basis of the classification is the system of categorising wines according to the ripeness of the grapes at the time of harvest, indicated by the sugar content in the must and measured in degrees of the standardised must-meter (°NM) which states the content of natural sugar in kilograms per 100 litres of must, and on the other the classification system founded on the differentiation of wines according to their place of origin – the locality whence the wine originated.
Overview of wine categories
WINE WITHOUT ORIGIN/WINE
This is a category which the customer previously knew under the designation of table wine. It applies to wines for the production of which grapes that were grown in any member state of the EU were used, and this from either wine grape cultivars, table or unregistered grape varieties. This is the lowest wine category. The yield in the vineyard is not subject to any limits. In some cases the wine may bear the denomination of a grape variety or vintage. These are simple and less extractive wines. Such wines with origins in the Morava and Čechy (Moravian and Bohemian) wine regions are scarcely available on the market.
WINE WITH ORIGIN
CHRÁNĚNÉ ZEMĚPISNÉ OZNAČENÍ (CHZO) - PROTECTED GEOGRAPHICAL INDICATION (PGI)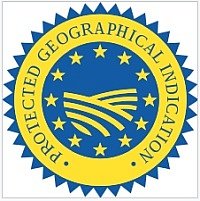 Zemské víno - Land Wine
Land wine has to fulfil the following requirements: it is produced only from domestic grapes harvested in vineyards designated for quality wines of the given region from grape varieties authorised in at least one of the member states of the European Union or from varieties that are not registered in the State Variety Book, but from which land wine is authorised to be made (e.g. Bílý Portugal, Šedý Portugal, Modrý Janek, Šedý Portugal, Tramín žlutý, Veltlínské červenobílé etc.). The sugar level of the grapes at harvest must reach a minimum of 14 °NM. This wine is denoted by the names "moravské zemské víno (Moravian Land Wine)" or "české zemské víno (Bohemian Land Wine)", and includes vintage and grape variety/varieties on the label. The grapes must come solely from the stated geographical region and the wine must have also been produced there. This category is sometimes utilised by winemakers to denote wines that have been produced from grapes which, although fulfilling the conditions for the production of quality wines, they have decided not to classify in the qualitywine category due to the small amount of grapes in the batch in question.
CHRÁNĚNÉ OZNAČENÍ PŮVODU (CHOP) - PROTECTED DESIGNATION OF ORIGIN (PDO)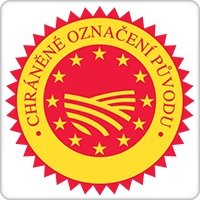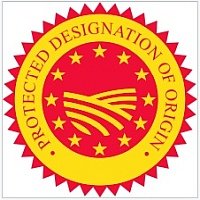 This is a designation of an exceptional wine from a given region or location whose quality or characteristics are given due to the specific geographical environment. The PDO classification may only be applied to wines which come from a particular territory (region, specific location or, in exceptional circumstances, country), in which the quality or characteristics are exclusively or predominantly due to the particular geographical environment with its characteristic natural and human factors, and in which the production, processing and preparation of such a wine takes place within the defined area.
Morava (Moravia) Wine Region
– Znojemská Wine Sub-Region
– Mikulovská Wine Sub-Region
– Slovácká Wine Sub-Region
– Velkopavlovická Wine Sub-Region
Čechy (Bohemia) Wine Region
– Litoměřická Wine Sub-Region
– Mělnická Wine Sub-Region
These PDO wines may be:
Quality wine (jakostní víno)
Wine made from local grapes with a minimum of 15 °NM. Wine must be produced in the origin winegrowing area of the grapes. It can be marked by the statement:
Varietal (odrůdové)
Wine made from the grapes or grape must combine at most 3 vine varieties.
Branded (známkové)
Wine produced by combining grapes, grape must or wines according to a stated formula.
Quality wine with predicate (jakostní víno s přívlastkem)
Grapes must have all the requirements for the production of quality wines and come from one wine sub-region. No beet or any other sugar can be added to the must. Wines of higher degrees are intended especially for festive occasions or storage.
Kabinet wine (kabinetní víno)
Light, dry wines is made from grapes of min. 19 °NM of sugar content.
Late harvest (pozdní sběr)
Quality dry or semi-dry wines made from grapes harvested with min. 21 °NM of sugar content.
Selection of grapes (výběr z hroznů)
Full extractive wines with a higher alcohol content and sometimes also a higher residual sugar content made from grapes with min. 24 °NM of sugar content.
Selection of berries (výběr z bobulí)
Full and extractive, semi-sweet or sweet wine is produced from grapes that matured for a long time in the vineyard and reached the sugar content min. 27 °NM.
Ice wine (ledové víno)
Rare, very sweet wine made by pressing frozen grapes harvested at the temperature of max. -7 °C, the must has to have min. 27 °NM of sugar content. Grapes must not defrost during pressing, part of the water stays in berries in the form of ice crystals, therefore the pressed must is very concentrated.
Straw wine (slámové víno)
Very sweet wine made from well ripened grapes that are dried on straw or reed mats or hung up in a wellventilated space for at least 3 months after harvesting. Part of the water is evaporated from the berries and the juice concentrate extractive substances. The must has to have min. 27 °NM, can be pressed even after 2 months if the sugar content reaches min. 32 °NM.
Selection of bortytised berries (výběr z cibéb)
Very extractive, sweet and rare wine made from grapes with min. of 32 °NM of sugar content. Berries in these grapes usually turned into raisins thanks to an extremely long period of ripening.
Quality wine with predicate must be classified by the Czech Agriculture and Food Inspection Authority.

Wine with original certification (Víno originální certifikace, VOC, V.O.C.)
Wines from varieties typical for a particular region, from selected vineyards, from grapes of a declared origin, with a typical aroma and taste – all of which meet the wines with original certification offered under the VOC label.
The labelling is used in parallel with the system of wine classification where the quality of wine is based mainly on the sugar content of grapes. The VOC system, with an emphasis on originality, authenticity and quality of wine, corresponds, for example, to French AOC, Italian DOC or Austrian DAC. The VOC category diversifies the offer of domestic winemakers. Winemakers themselves determine which wines are typical for the terroir, they also choose the vineyard sites and the most suitable locations. VOC wines are accompanied by strict controls on the origin of the grapes and the varieties allowed, the amount of production, cultivation methods and processing techniques. Before going to market, each bottle is then marked with the VOC symbol, usually a neckband or a logo sticker. These guarantee that you get exactly what you expect, which is really good and well-made wines with the typical taste and aroma of the region, which does not differ from year to year – wines that give the unique character of climate, soil and variety, of course in conjunction with the art of local winemakers.
Common labeling of wines from the Czech Republic
If a wine with a protected designation of origin (PDO) or a protected geographical indication (PGI) was made from grapes harvested in the Czech Republic, the producer must mark it with a common symbol according to the Act on Viticulture and Enology:
For marketing purposes, the mark "Wines from Moravia" or "Wines from Bohemia" is also used. It can also be mentioned in a common form for both wine regions of the Czech Republic: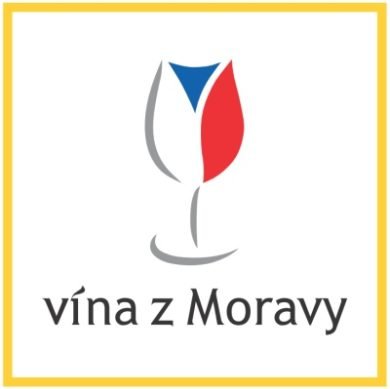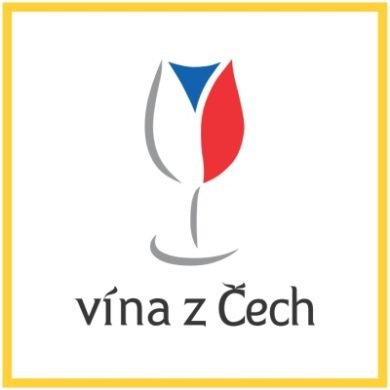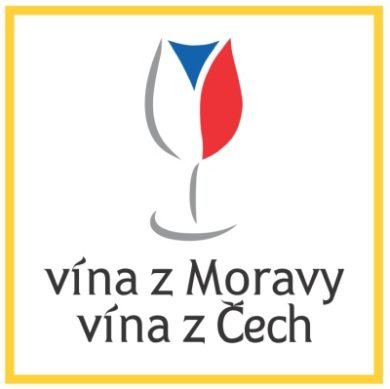 ► Related topics wine regions in the Czech Republic | Wine varieties in the Czech Republic