Wine Destination Czechia — Folklore, Heritage and Design to be uncorked at IWINETC 2023
---
The representatives of CzechTourism and National Wine Center of the Czech Republic - Jana Humpolíková and Šárka Nádvorníková will unlock the wine and culinary tourism secrets of the Czech Republic through a presentation and masterclass at the International Wine Tourism Conference (IWINETC) 2023 titled: Czech Wine Escapes – Where Wine Pairs with Folklore, Heritage and Design.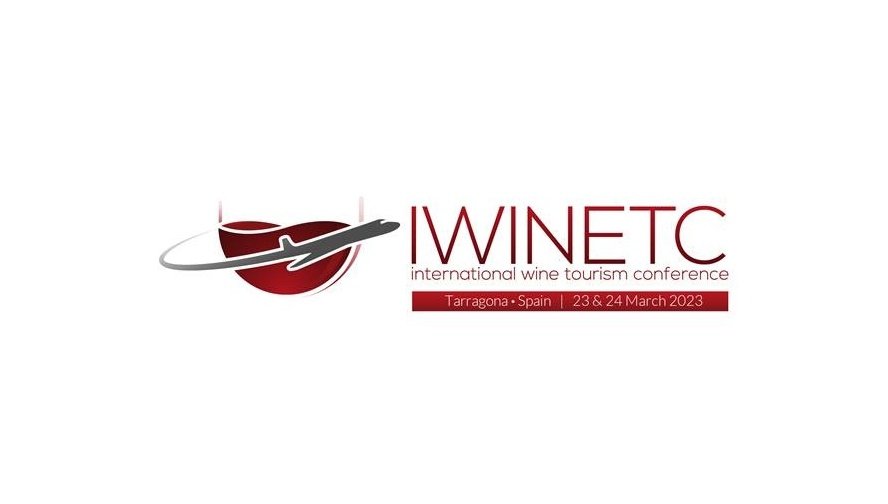 Destination Prague, Vineyards & the Enchanting Moravia Wine Region
Jana Humpolíková invites you to discover Imperial Courts as far away as Vienna to Czechia local hobbit-like alleys and the Moravia wine region, nestled in the southeast corner of Czechia where 96% of the country's wine production is concentrated. Jana gives a taste of her presentation: "The dreamy, scenic region of Moravia is idyllic including folkloric wine alleys, heritage castle wine cellars as well as stunning architecturally designed state-of-the-art wineries offering movie-like scenery that is laced by a picturesque landscape. Weaving through the castles and charming historic towns, stories and secrets of family history are sure to enchant."
To fully appreciate what this hidden-gem destination has to offer, the destination presentation will be followed by a delightful Czech Wine Masterclass lead by Šárka Nádvorníková.
Czech Wine Masterclass
Šárka Nádvorníková — as a project manager of the Czech National Wine Centre and a professional wine taster, organizes training courses and seminars, participates in the publishing of educational and promotional materials and helps with the managing of the Wine Salon of the Czech Republic wine tasting exhibition as well as the Grand Prix Vinex international wine competition. During her Czech Wine Masterclass, participants will be introduced to winemaking in Moravia and Bohemia and will taste six representative wines from different wineries. Three more Czech wines will be available to taste at the Exhibitor Table during the conference.
Šárka Nádvorníková and Jana Humpolíková have extensive knowledge of the wine industry and have helped many wineries and vineyards to increase their visibility and attract more visitors. Their masterclass at IWINETC.com will focus on the latest trends and innovations in wine tourism, as well as best practices for creating unique and engaging wine tourism experiences.
The (IWINETC) International Wine Tourism Conference program, selection of outstanding speakers, evening networking events and pre and post conference winery tours set the stage for one of the largest gatherings of wine and travel professionals from around the world.
To register for IWINETC here>>
IWINETC 2023 – Masterclass Wines from Czechia's Bohemia & Moravia Wine Regions
The following wines and producers included in the Masterclass are as follows:
1) Veltlínské zelené 2021 VOC Znojmo, Grüner Veltliner – the most planted variety, Winery: ZNOVÍN ZNOJMO, Znojmo, www.znovin.cz
2) Pinot Blanc Austerlitz 2019, Winery: Pinot Blanc - the international beauty, Spielberg, Archlebov, www.spielberg.cz
3) Ryzlink rýnský 2020, Riesling – "The King of Wines and the Wine of Kings", Winery: SALABKA, Prague, www.salabka.cz
4) Ryzlink vlašský 2020, Welschriesling – the key grape variety for the region, Winery: Volařík, Mikulov, www.vinarstvivolarik.cz
5) Pálava 2020 VOC Mikulovsko, Pálava – the original Czech grape variety, Winery: SONBERK, Popice, www.sonberk.cz
6) Frankovka 2019 VOC Modré Hory, Blaufränkisch – our national red treasure, Winery: Horák, Vrbice, www.vinarstvihorak.cz
IWINETC 2023 – Exhibition Table Wines from Czechia's Bohemia & Moravia Wine Regions
The following wines and producers included in the Exhibition Table are as follows:
1) Cuvée Starák 2021 - Pinots and Riesling cuvée – the unique wine from the unique vineyard, Winery: ZÁMECKÉ VINAŘSTVÍ BZENEC, Bzenec, www.zameckevinarstvi.cz
2) Sauvignon 2021 VOC Znojmo - Sauvignon Blanc - the key grape variety for the Znojmo region, Winery: THAYA, Havraníky, www.vinarstvithaya.cz
3) Rosé Trkmanska 2021 VOC Modré hory, Blaufränkisch rosé – the national treasure in trendy rosé style, Winery: VÍNO J. STÁVEK, Němčičky, www.jstavek.cz
See the news also at IWINETC.